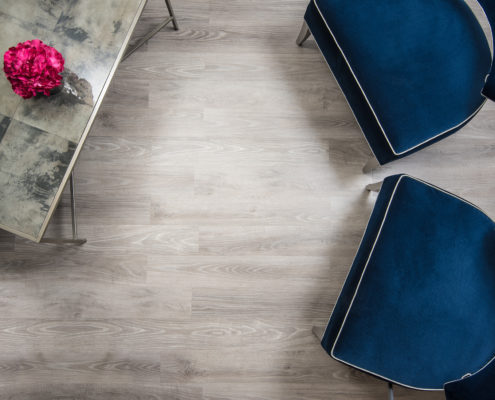 At Paramount, you'll find the right floor for your needs and style. Our exceptional Luxury Vinyl Tiles have become an increasingly popular choice for homes, work spaces, property management, and health care facilities.
Paramount Luxury Vinyl Tile lends equal amounts of style and durability to your floor space, without maxing out your budget. Our waterproof, vinyl flooring provides easy maintenance to save you time and money. Vinyl flooring also offers increased comfort, by maintaining a constant temperature during hot and cold weather. Paramount offers an assortment of colors carefully selected by professional interior decorators. The variety of color choices allows for coordination with any décor. Whether you are adjoining tile to an existing floor, or choosing all new flooring, Paramount's tile palette will ensure a coordinating and pleasing design flow. At Paramount, we understand that you need choices. Whether you are a decorating a home, healthcare facility, or turning over rental units, you will find what you need at Paramount Luxury Vinyl Tile.
We offer a world class flooring system, so that our customers – whether they are homeowners, architects or facility managers – can more easily accomplish the many balancing acts in life. Our floors are beautiful yet durable, easy to maintain and are comfortable so you can relax and enjoy everyday living.